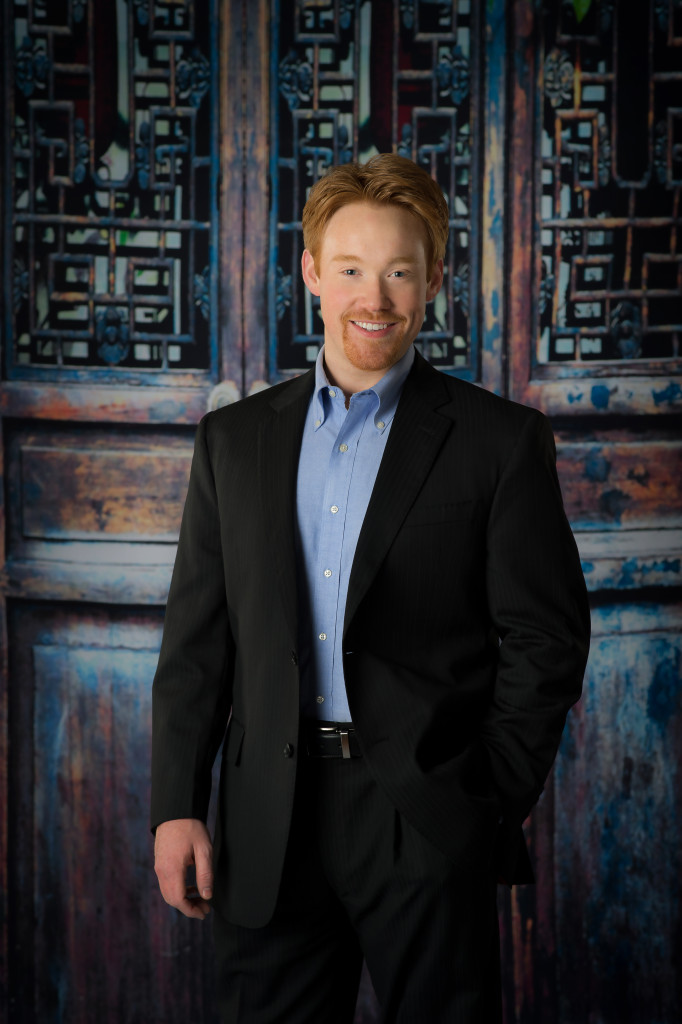 Whether it is community, state, or national events, thirty-three-year-old Taj Rohr seizes every opportunity to share his testimony and his love for God and the Gospel through his music ministry.  Taj has studied under some of Southern Gospel Music's finest including Ben Speer, Debra Talley, Lauren Talley, Mark Trammell, Dean Hopper, Allison Durham Speer, and Sandy Richards.
In December of 2008, Taj signed with Rick Hendrix Company for radio promotions. His radio single, "Triumphantly We Stand," from his CD, "It's Time," entered the June Singing News Chart at #67 and moved up to #63 in the July issue. His first radio single, "The Great Medley," with Rick Hendrix Company also charted in 2009 issues of Singing News. Taj was previously contracted with Ricky Atkinson's Resting Place Music (RPM) for radio promotions. His debut single, "I've Got That Old Time Religion," with RPM elevated his ministry to the national level.
During the summer of 2009, Taj was a featured soloist twice at Music City Centre in Branson, Missouri and showcased twice at each of the 2009 and 2010 Annual Branson Gospel Music Revival Conventions. Taj has been featured in the National Quartet Convention's Regional Artist Spotlight Showcase several times. In 2005, Taj was a winner of the NQC national talent search hosted at Freedom Hall in Louisville, KY. Additionally, he has been a featured soloist on Trinity Broadcasting Network. Taj has been honored to minister in song at many local, state, and national governmental events including the West Virginia State Legislature and gatherings in Washington D.C.
Taj has also performed during concerts that have featured professional groups such as the Florida Boys, The Mark Trammell Trio, The Hemphills, The Speer Family, The Hoppers, The Weatherfords, The Talley Trio, Ernie Haase and Signature Sound, The McKameys, The Greenes, Dino, The Northmen, Ivan Parker, and Squire Parsons.
Taj has twice attended both The Steve Hurst School of Music and The Ben Speer's Stamps-Baxter School of Music at Trevecca Nazarene University in Nashville, Tennessee. Both years, the staff chose Taj to perform as a featured soloist during the closing night's program that was videotaped and nationally distributed. After his talent became known, Bill Gaither sent Taj on a full scholarship for his second year at the Stamps-Baxter School of Music.
Taj has performed at many state fairs and festivals including the WV Honey Festival, WV Town and Country Days, the WV Arts and Crafts Fair, the WV Strawberry Festival, the Cabell County Fair, and the Clay County Golden Delicious Festival.
Taj is a 2012 graduate of West Virginia University with a major in advanced accounting where he served as an elected member of the Student Government Association Board of Governors. While on the board, Taj successfully advanced permanent student positions in both the WVU Faculty Senate and the WVU Staff Council. After graduation, Taj was honored to be on the executive team at Daywind Music Group of Nashville, TN in charge of overseeing all national radio and working with strategic marketing to further the vision for the future of the industry. Taj would love the opportunity to share his ministry with you at your next event.
For further information or to schedule Taj for your next event:
Call 304-916-0707
Email [email protected]